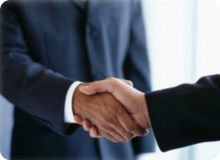 Legal aid in Odessa from us - it's timely involvement in the case of qualified professionals to resolve a conflict situation, business and many other things. Contacting us you get a true ally and assistant in all matters of legal services. In addition, we provide advice and assistance to make the right decision in different situations.
Odessa our attorneys develop the most optimal scenario of possible development of the situation, analyze a problem or conflict, studying with increased attentiveness supporting documents of your business, predict future developments.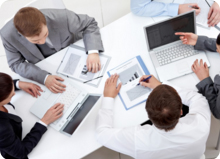 Almost everyone at least once in your life may need a qualified lawyer. Odessa - a city with a long tradition of providing legal services in Ukraine. It is common in private practice, working a lot of law firms and offices. It may seem that does not matter much who to call.
But this is only at first glance. In fact, there are nuances that need to be sure to pay attention to. The law firm, as well as the law firm, has some advantages over a private lawyer. It is clear that we are talking about the number of employees. And although the bureau created a lawyer, but in the process it may further involve its activities for professionals.
An experienced lawyer in Odessa at your service
Attracting new professionals due to the fact that the issues that have to provide legal advice, and a great variety on a variety of topics. Universal lawyers who are equally oriented in any field unit. And it's not because they suffer from the level of training. The explanation is much easier - too often accepted new laws are introduced or another change. Keep track of all that one person is physically impossible, even if it is the most experienced lawyer in Odessa.
Successful and professional lawyer in Odessa decides on any difficulty
One more thing - the level of training. But, as you might imagine, this can not be determined visually. And indeed a man has nothing to do with law, it is difficult to assess for themselves the level of qualification of a lawyer. It often happens that a private attorney is able to replace an entire law firm. Of course, it may well be defined as a successful lawyer in Odessa by the law firm.